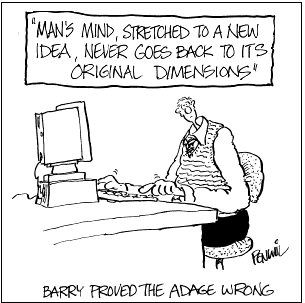 From Advertising Age's fifth annual Madison & Vine conference last week, more evidence that 'ROI marketing' isn't just another empty buzzword.
Isn't it great to see folks embracing multi-channel strategy in an intellectually honest way?
Rarely these days does one hear wimpy buzz metrics like "Impressions," "Page Views," or (yikes) "Eyeballs" as measures of success. No, friends, it seems more accountable (and profitable) metrics are here to stay; namely, Conversion, ROI and, a crowd favorite, REVENUE.
Pontiac's brand chief, Mark-Hans Richer, was particularly bold about the "golden" opportunities awaiting today's marketers, so long as they're brave enough to see that "results-driven" and "experimental" aren't mutually exclusive:
"…I'm here today to say that we must end the era of buzz for buzz sake — and the manic chase for it at all costs — if we can't turn it into biz.

"…There is nothing magical about doing deals with Hollywood or with major brands — it only matters if it works. There is nothing magical about being part of a cool, online community — it only matters if it works. There is nothing magical about not doing TV ads or doing viral video ads instead — it only matters if it works."
Ever see a spiteful tween do whatever s/he can for attention, only to realize not all attention is equal? Such are today's integrated marketing revelations.
Perhaps the Web's growing up after all.