[1]Viral videos are typically one-off affairs: Numa Numa [2], The Machine is Us/ing Us [3], and The Inner Life of a Cell [4] – stand alone videos, one and all. But the only successful viral marketing effort I am aware of, was launched as a campaign rather than as a single video.
And that makes sense, right? No matter how tightly integrated your business message is with the premise of the video, prospective customers will probably require more than one exposure to remember that business message right?In fact, there's even an equation for it:
Retention = Salience * Repetition
Salience can be seen as roughly equivalent to emotional impact – and remember we're talking about the emotional impact of the message, not the video itself. If the video is really cool AND is tightly connected with the message AND the message is important, salience will be high enough to stick in prospects' minds with only one or two viewings.
But most viral marketing efforts never achieve that level of salience. Either the video isn't all that astounding, or the business message is only weakly associated with the videos premise, or the business message itself is irrelevant to most people. In those cases, marketers will need to ensure more repeat viewings than the average prospect is likely to give a single video. You might watch a cool video once, maybe twice, but not much more than that. After all, how many times did you really watch "The Conversation" (excluding showing-it-to-others bystanding).
On the other hand, if a video is part of a series, like the Blendtec videos [5], you'll probably watch 5-7 of the videos before tiring of them (assuming a half-way decent starting premise and execution). That's enough viewings for a weaker business-to-video connection to sink in and be remembered or acted upon.
So I'm happy to say that I can add another viral marketing effort to the Blendtec example, and that this effort is indeed part of a campaign: please welcome the "Penny Pranks" series of videos from Office Max [6].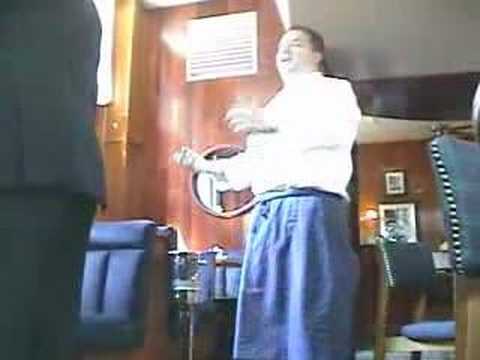 [7]
Now, the premise of the videos (retailers reluctance to accept payment in pennies) is only weakly matched to Office Max, and only then through a special promotional back-to-school campaign. But even still, on your 2nd or 3rd video, the idea that Office Max will let you buy stuff for just a penny has certainly sunk in – especially for parents of school-aged children!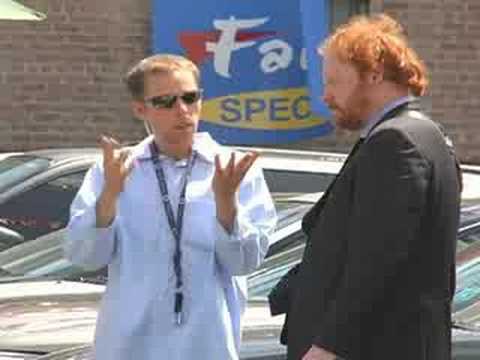 [8]
And that's EVERYTHING when it comes to creating viral videos that will actually accomplish a business task. If Office Max had only done the one video in the restaurant (it's most watched to date), it would have been a cute one-off that was forgotten and the business connection would have been utterly forgotten by most viewers. But through serialization, the campaign strengthens the business connection in the mind of the viewer.
On the first video it's a funny video. Ha Ha.
On the second video, it's not just one funny video about the guy paying with pennies, it's the "Penny Prank" series.
And by the third or fourth viewing, it has become Office Max's penny prank series. The idea that Office Max has school supplies for 1 cent per item has finally sunk in.
Better yet, even in terms of just number of impressions, the campaign crushes the highest single video: 448K views for the restaurant video compared to 1.38M for the series. Which would you rather have? And who is to say that, had they gone with a stand alone video, they would have produced their most popular video on the first try?
[9]
While there is some controversy whether anyone can actual design a viral video – the viral part is an effect rather than a design feature – it's a pretty sure bet that a serialized campaign has a much better shot of both achieving it's business goals AND in going viral.