On Monday, August 18, 2008 at 12:30pm, my co-author friend and colleague Bryan Eisenberg, founder of FutureNow and co-author of the New York Times bestselling books, "Waiting For Your Cat to Bark?" and "Call to Action", will launch "Always Be Testing: The Complete Guide to Google Website Optimizer" at Search Engine Strategies (SES) San Jose ( http://www.searchenginestrategies.com/sanjose). The event will be held August 18-21, 2008 at the San Jose McEnery Center.
Bryan will be presenting the session "Pay Per Conversation" together with Brett Crosby, Group Manager of Google Analytics and Google Website Optimizer, on the 18th at 11:15am and immediately after, Bryan will be available to sign copies of his book being provided as a courtesy by Google.
Get there early since Google will only be giving away a few hundred books. If you can't make it there you can always sign up for our next Always Be Testing webinar for your chance to win 1 of 3 signed copies (by both of us).
Want to know more about the book? Watch the interview below or read one of the online reviews: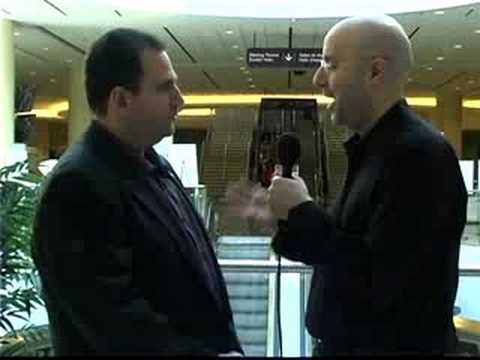 Click Z (Mike Grehan):
http://www.clickz.com/showPage.html?page=3630480
100 Dollar SEO (Carlos Del Rio):
http://www.100dollarseo.com/always-be-testing-a-cookbook-for-web-optimizer/landing-page-optimization
DamnIWish (Andy Sernovitz):
http://www.damniwish.com/2008/08/use-reviews-to.html

Better yet, why don't you buy a copy for yourself and send us your own review to link to.