I was at Search Engine Strategies San Jose this past week and did a session titled Pay Per Conversation with Brett Crosby, Group Manager Google Analytics & Google Website Optimizer. The premise of the session is that so many people focus on paying for the click, that they forget that the click is just the beginning of the conversation with your visitor as they arrive at your website. Brett and I presented how to identify opportunities to improve your pages using web analytics and what to do to those pages to increase relevance, trust and credibility. A quick summary is available.
Immediately after the session, Brett (who wrote the foreword for Always Be Testing) joined me while Google gave away 500 copies of the book and we signed them for everyone who waited on line (it took over an hour). Thank you to everyone who had the patience to wait. The experience was quite surreal.
There is no question that optimization is top of mind today. There were several sessions on landing page optimization and web analytics.
Google also announced some changes to Google Website Optimizer at the conference. You can hear a bit about those changes and also a bit about my good friend Avinash's presentation by watching the video below.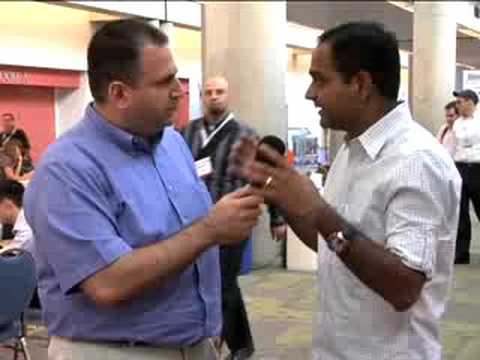 I also had the opportunity to spend time with Tom Leung, Product Manager for Google Website Optimizer and my co-host for our Always Be Testing Webinar series at the Google campus. We spent some time getting ready for our next webinar on August 27th. Have you registered for it yet?