According to copywriting legend Eugene Schwartz, a headline's main job isn't to sell; it's to gain the readers attention and compel them to read the ad.  And this is sound advice, but the Internet also requires one other thing in today's web 2.0 copy world…

Step 1. Scent: Web copy adds the requirement of scent.  Your headlines and sub headlines have to assure visitors that they're in the right place.  A compelling headline that doesn't orient readers to the page content risks bouncing paying customers before they've even started on the path to conversion.
So start your headline optimization process with a close look at scent.  These links will help drive home the point:
Bryan Eisenberg gets interviewed on Scent and Landing Page Stickiness: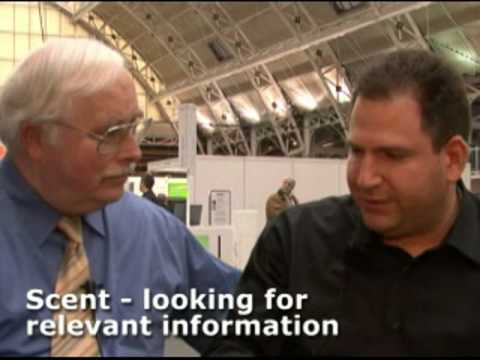 How lack of scent feels like "bait and switch" to website visitors
Broken scent between e-mails and landing pages accounts for 35% of failed campaigns
Step 2. Angle of Approach: After you understand what it will take to provide continuity of scent, you'll need to do the research and idea generation to come up with that compelling hook, or angle of approach that will compel readers to stop and scan the article.
Think of it this way, if scent is about matching information, keywords, and look and feel, angle of approach is about matching your copy to visitors' emotional drives, motivations, hopes, dreams, fears, etc.  Of course, it's also about introducing a compellingly interesting thought into the reader's mind.  For some incredibly helpful tools and techniques on Angles of Approach,take a look at the following blog posts:
How to connect with your prospect's dominant emotion

How to polarize an audience to speak to the prospects you most want
Roy Williams on Choosing Whom to Lose
Why writing to a specific person (or persona) Overcomes the 200 Headlines Myth
The power of Magic Words – and how to find them
Sean D'Souza on the Power of New & Knew
Sean on how specifics beat generalities when it comes to Angles of Approach
Roy Williams on Framing First Mental Images
Compelling the visitor to keep reading
Why your headline may want to refer to an unseen action
I'd recommend you come up with at least a couple of different approaches and test them.  This might cause you to rewrite your first paragraph or two of body copy for each test variant, but it's well worth the effort.

Step 3. Wordsmithing: Once you have the angle of approach and the "Scent" requirements, then it's time for some of the traditional wordsmithing normally associated with writing headlines.  Can you sharpen the point?  Can you increase the curiosity factor?  Should it be a statement or a question?  Can you swap out words to create different emotional associations or connotations?  Can you test fractions vs. percentages?  What kind of presuppositions can you bury in And so on.
Here's a monster list of links containing some of the best stuff I've seen on Headlines:
First, go sign up for Sean's newsletter and get his free PDF report on Why do most headlines fail.
Second, read through Jay Abraham's list of 100 Greatest Headlines Ever written
Third, listen to Gary Bencivenga's explanation of why you should build credibility into your headlines
Now feast on Brian Clark's brilliant headline articles:
5 Simple Ways to Open Your Post With a Bang
10 Sure-Fire Headline Formulas That Work
7 More Sure-Fire Headline Formulas That Work
Warning: Use These 5 Sure-Fire Headline Formulas at Your Own Risk
How to Get 53% More Readers for Every Blog Post You Write
And for sheer tonnage of listed techniques, it's hard to resist Chris Bloczynski's post:
99 Headline Techniques Revealed
Or SEO Blackhat's 54 Headline Templates That Sell
Of course, it goes without saying that with all these choices, you'll want to test and optimize, and the Grok's own post on Top 10 Ideas for Testing Your Headlines is a great place to start, or you can watch the webinar on testing headlines and calls to action: