HE HAD A VOICE NO LIBRARIAN COULD LOVE – CAUSE HE ALWAYS TALKED LIKE THIS.  But look past the booming voice and easily parodied stage persona of the late Billy Mays and you'll find an extraordinarily gifted pitch-man, worthy of his own TV show.
A pitch-man whose fame and success made him the target of more pitches than he ever gave.  Pitches made by desperate inventors looking for him to save them after they'd already mortgaged the house, spent the kids' college fund, and invested all their life savings trying to bring some gadget to market.  People who showed up saying, "If only you, Billy Mays, would represent me on TV, I know we'd be able to sell my ________"
So what was the one product quality Billy INSISTED on? The one thing a product absolutely had to have if he was going to take on that kind of responsibility?
Demonstrability.
And Billy talks about the importance of demonstrability within the first 23 seconds of this video – the last interview he ever gave.  Watch:
What Billy knew that so many of us forget, is that a conclusion that the audience comes to on their own is a conclusion they'll believe and act on. No normal advertising claim can achieve that, no matter how much evidence you throw behind it.
SHOW someone an "I can't freakin' believe it" demonstration, and they'll walk away convinced. Try to persuade them with a stack of studies, facts, and figures, and they'll likely assume you rigged the tests, got your testimonials from all your friends, and "interpreted" the facts with all the abandon of Jim Cramer telling people to hold onto their Bear Stearns stocks 6 days before the bankruptcy filing.
In Web terms, put your Social Security Number on the front page of your website and I'll be a lot more likely to believe you can also keep me safe from identity theft.  Forgo the demonstration in favor of detailing your 14-step process to keep me safe, and I may not even read it, let alone believe your claim(s).
And, yes, dramatizing the benefit has long been the specialty of the infomercial, whether it was the ginsu knife cutting through the tin can, the sham-wow pulling up spilt coke from a carpet, or, yes, the incredible stain removing feats of oxy-clean.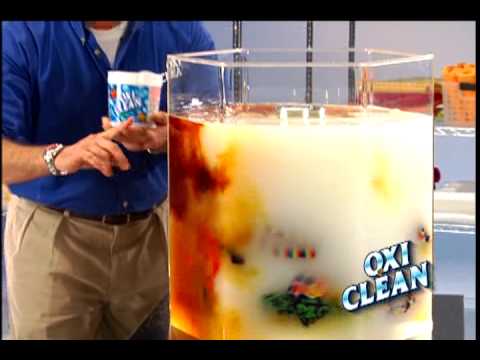 So the question for you Web copywriters out there is, how can you inject demonstrability into your copy?
And if you can't fully create demonstrability with copy and static pictures alone, how can you use a little video to bring that info-mercial magic to your sales pages?
And as a warning, this Zappos video is a clear case on how NOT to do it.
Do these guys show the product in action?  No.  Do they show you any parts of the shoe a visitor can't see from the multiple images Zappos' site already provides.  No.  So what the hell is the video for again?
How about showing me the guy's foot in the flip flop, with a close up on the arch support?  How about showing me how flexible (or not) the flip flop is – how much it bends with the foot vs. how hard it slaps up against the heal with each step.  How it fits a narrow/medium/wide foot.  Etc.  Going a few thousand steps further, how about showing me how well the shoe looks after a few months of use?
C'mon, Zappos, why use video if you're not going to actually SHOW the product in action?  Why use the video if you're not going to actually help answer more questions than could have been answered with just text and pictures?
Anyway, Billy Mays's family has my deepest condolences.  And you readers have my sincere wish that you take one of Billy's last marketing lessons to heart.