Here's the first thing to remember about frame switching as it applies to copywriting:
All copywriting stories are "nested."
In writing copy you inevitably create – at a minimum – one frame of reference: the one between your authorial voice and the reader.
In fact, copywriting teachers often advise aspiring writers to "talk" onto the page as if they're talking to a best friend, simply because that mental exercise animates that almost invisible frame of reference in the mind of the writer.* Writers who forget that frame of reference tend to produce artificial, corporate-speak copy.
So introducing a story into your conversation with the audience instantly "nests" that story within the larger "narrative" of your copy, one frame of reference within the larger frame in which you're "speaking" to the prospect.
But most readers are consciously oblivious to this frame-shifting because the nesting often takes place rather quickly.  And also because great copywriters smooth-over or hide the frame switching in much the same way that a film editor cuts between camera angles without drawing attention to the cut.  You don't consciously realize that your TV show changes camera shots an average of every 4 seconds do you?  Don't believe it?  Count it out for yourself: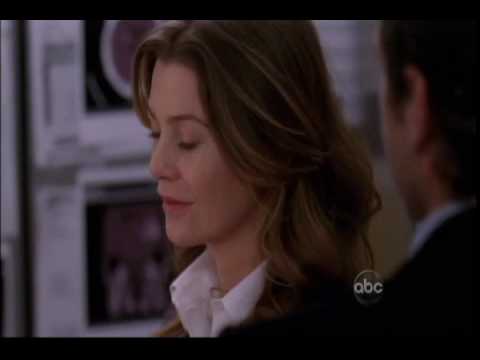 And just as with the TV film cuts so it is with frame switching in copy: once you know what to look for, this technique will start to jump out at you.  Let's take a look at one of the more famous examples of this written by Martin Conroy:
"On a beautiful late spring afternoon, twenty-five years ago, two young men graduated from the same college. They were very much alike, these two young men. Both had been better than average students, both were personable and both – as young college graduates are – were filled with ambitious dreams for the future.

Recently, these men returned to their college for their 25th reunion.
They were very much alike. Both were happily married. Both had three children. And both, it turned out, had gone to work for the same Midwestern manufacturing company, and were still there.

But there was a difference. One of the men was manager of a small department of that company. The other was its president.

What Made The Difference

Have you ever wondered, as I have, what makes this kind of difference in people's lives? It isn't always a native intelligence or talent or dedication. It isn't that one person wants success and the other doesn't.

The difference lies in what each person knows and how he or she makes use of that knowledge.

And that is why I am writing to you and to people like you about The Wall Street Journal. For that is the whole purpose of the Journal: To give its readers knowledge – knowledge that they can use in business…"
Did you notice how quickly the nesting took place?
If not, the beginning of this, perhaps the most famous direct mail piece of all time, initiates the story telling frame by starting in storybook fashion, except that instead of "once upon a time," Martin Conroy starts telling his story with "on a beautiful late spring afternoon." And with that one phrase Conroy establishes both his authorial voice, speaking to you, and establishes the inner frame of reference – that of the business parable.  Pretty cool huh?
Now recall the important lesson from my previous post on frame-switching:
Emotions created in one frame echo across to the other
So if a story told within your copy is necessarily a nested story, then the emotions created within that inner story will echo across to the sales conversation of the "frame" story, i.e. the rest of the copywriting.
Do you see where this is going?
If not, what's important to realize here is that a copywriter can say things in story format that he cannot credibly state within regular copy.  Conroy can't really start his ad with "Hey, if you don't buy The Wall Street Journal, you'll never rise above middle management."  Undoubtedly, that line of copy would have created a firestorm of complaints.
And yet the emotions behind that statement – nay, even more powerful emotions, since they've now been given life within the mental image of facing either success or frustration at a college reunion – slide under the radar screen and into the minds of Conroy's readers under cover of this story.  The nested story emotionally primes the reader within the safe confines of "just a story", while simultaneously positioning that emotional charge t0 jump across to the rest of the copy.
So when Conroy changes frames by slipping in a direct address to the reader with his first subheading of "What made the difference?" his readers are already emotionally primed to eagerly anticipate and take advantage of this all-important "difference" between the two young men.
This causes many readers to interpret Conroy's offer that The Wall Street Journal will provide  "knowledge that they can use in business" as 'the WSJ will help me get the promotions I deserve'  – a conclusion made more powerful because it comes from within the reader and not explicitly from the copy itself.
Yet while just thinking about this technique as presented, in terms of explicit story telling, will cause you to spot scads of examples from famous copywriting ads, you won't really see how widely the technique is used until you realize that:
Referring to the past = Story Telling
For instance, does anyone really think that John Caples' brilliant headline, "They laughed when I sat down at the piano," is any less of an introduction to a nested story than Conroy's "One fine spring day"?
Or how about this one from Sean D'souza's Psychotactics Newsletter:
When I first started in business, I'd spend hours in meetings.
 I'd be driving to meetings. I'd be sitting in meetings. And
 then I'd get back to my home-office (I no longer work from
 home). And then have to do the job that the client and I agreed
 upon. And I'd do this six-sometimes seven days a week.
Fifty-two weeks a year.
=====================================
I was too afraid to go on vacation
=====================================
I was afraid that a really big job would come along, just as I was getting on the plane. I'd have nightmares about how the client would call; find me away; give the job to my competition, and then continue to work with the competition.
=====================================
I was living in a bit of a trap
=====================================
And I couldn't get out. And then I discovered the power of copywriting. That copywriting was more than just copy.  It was control…
Sean establishes his nested story with the simple phrase "When I first started in business" and then goes on to shine a bright light on the sensitive emotionally needs of his audience – without offending them!
Nested storytelling and frame switching are everywhere
Joe Karbo

Frank Schultz used a nested story in his famous "Fluke of Nature" grapefruit ad, which starts with, "I'm a farmer, and the story I tell you is the absolute truth, as incredible as it may seem"
Joseph Sugarman used it for his first BluBlockers ad, wherein the first subhead reads, "When I put on the pair of glasses what I saw I could not believe.  Nor will you."  And his first line of copy?  "I am about to tell you a true story."
Ogilvy frequently made use of stories within his Schwepes and Hathaway campaigns.
The old Charles Atlas ads certainly used storytelling, as the ad writer, Charles P. Roman, headlined them with the immortal, "The insult that made a man out of Mac"
Frank Irving Fletcher created his famous "A $10,000 Mistake" ad as a short form story.  Here's the entire ad: "A $10,000 Mistake: A client for whom we had copied a necklace of Oriental Pearls, seeing both necklaces before her, said: Well, the resemblance is remarkable, but this is mine! Then she picked ours! Tecla; 398 Fifth Avenue, New York"
And if you really want to see short form story taken to the realm of art, wherein the whole of Conroy's WSJ opening is recast in 9 short words, then take a look at this:
Finally, for those of you who stuck with me on this, I offer you a dessert ; )
If you really want to see a master of nested storytelling, just watch any of the Bill Cosby videos available on YouTube and pay attention to how Cosby effortlessly switches from being within the story to talking to the audience directly.  I think this one on "Jeffery" is a great one to start with: