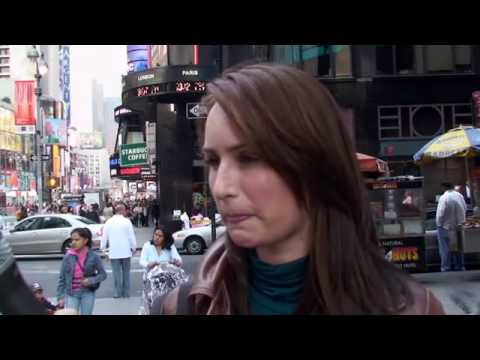 Sorry about the headline – the 80s flashbacks are getting to me.  Still, I really do "play stupid" as a Website optimizer and online copywriter.  Or at least I play ignorant.
Why?  Because all those terms and concepts you think everyone understands about your business and what you're selling – well, you're wrong about them!  Wrong about both the terms themselves and your potential audience.  If you think I'm mistaken, go back and watch the video again.
Or keep reading to see some real website examples. Either way, let me reassure you that way more of your website visitors just fundamentally don't "get it" than you'd ever suspect.  Either those visitors:
have no idea what the industry standard terms you are using mean,
don't really understand the finer distinctions the terms are supposed to represent, or
fail to draw the all-important conclusions and emotional implications that you may be basing your persuasive messaging upon.
Any one of those might be enough to kill your chances for a conversion.
And while there are some good reasons to only mention or allude to the "features" in order to hone in on the benefits, there's also very few excuses* not to provide links, mouse-overs, and early stage content that can guide the perplexed to a better understanding of your industry and your messaging.
How an "idiot" could improve the Black Diamond Home Page
For those of you who haven't heard of this company before, Black Diamond Equipment makes cutting edge climbing and skiing equipment.  And before we even look at one of their product pages, I suggest you just go to their website and get a feel for how user-friendly (or not) the overall design seems.  Seriously, go there right now.  I'll wait.
Ok, now ask yourself this:
Doesn't it feel as if the company ONLY produces carabiners?  If you didn't know the company produced headlamps, skis, tents, etc, would you ever think to look for those?
Did it take you a while to figure out that the pictured carabiners could be clicked on and rotated towards you?  Or was that just intuitively obvious?  What do you think the designers felt about the "obviousness" of this design.
If you weren't interested in carabiners and never clicked on the "see all carabiners" link, would you ever have gotten to the pages dealing with other equipment?
What do you think is keeping them from simply using a persistent top navigation scheme?
Idiot-Proofing Product Pages 101
Now let's compare a product page on the Black Diamond site with one for the same product taken from backcountry.com.  We'll start with a product page for a LED headlamp taken from the Black Diamond site:
What the heck is a "TriplePower LED"?
Is it 3-times more powerful than a 5mm Nichia LED?
Is it a 3-watt LED?
Is it an LED with 3 power settings?
By using this terminology, Black Diamond has achieved the worst of both worlds, not only is the description not enough for a non-light geek to really understand, but neither is it technical enough for a light geek to feel confident in what he is buying.
How about underlining these terms and providing a mouse-over that would show comparisons of the LEDS, their real technical specs, and usage shots, so that an average user could get a sense of the light output and a techie could see the real specs?
And what about the "NRG Rechargable battery"?
Is it a Lithium-Ion battery?
Is it Metal Hydride?
How much does it cost?
Does it improve or hurt the battery life of the light?
Can I buy the light already bundled with the battery and it's charger, etc?
Finally, there's the "single position switch."  I'm guessing it's some sort of rubberized button-looking thing and that you just have to keep clicking it to rotate through all 7 of the modes until you get the one you want.  But wouldn't it be nice to know for sure:
That a single position switch = clicky switch, like on a Mag-Light
What exactly those 7 lighting modes are, and why I'd need that many modes
Where the button is located?
From the pictures it looks like the "single position switch" might be on the bottom of the light, but assuming that's the case, wouldn't it be better to link the term "single position switch" to a mousover of that picture along with an explanation of how the switch functions and what the 7 modes are?
As for backcountry.com's product page for this same headlamp, the page is too long for me to snap an encompasing screenshot and place it here, but I suggest you go to that page and take a look at all of the content rich resources that are provided, including:
customer photos of the product in-use,
user reviews, Q&A's, and
some actual, non-bullet-pointed, real copy.
But since we're focusing on the copy, I've cut and pasted it below.  Read it and see how many questions this copy answers that Black Diamond's bullet points leave unclear:
"The Black Diamond Icon Headlamp uses two different types of LED bulbs to give you ultra-bright lighting when you need it and to save battery power when you don't. The 3-watt center bulb has three settings for light up to 80 meters. Switch to the four SuperBright LED bulbs to get a 200-hour burn time when a lot of light isn't necessary. This combination of long-distance lighting and long burn time makes the Black Diamond Icon Headlamp a stand-out choice for everything from backpacking to climbing to night skiing. In fact, it impressed Rock and Ice so much that they gave it their Best In Gear Award.

Bottom Line: The Black Diamond Icon Headlamp provides both bright lighting and long-lasting battery life for days on the trail, the rock, and the snow."
Even if it's not perfect, that copy is still much clearer, isn't it?  And understand this: the majority of what isn't covered in this copy is covered in the user reviews, Q&A's, etc.  In fact, I'm convinced that the persuasive power of user reviews has as much to do with previous buyers unintentionally answering other customers' questions within the reviews as it has to do with the increased credibility of user reviews.
Also, understand that this unexplained-term phenomenon isn't exclusive to technical products, either; it happens in product descriptions for almost everything.  I could have just as easily used tents and asked what the hell a double-wall tent is and why it should matter to me, and so on.
Reverse "The Curse" with Idiot Exercises
While "The Curse of Knowledge" can be hard to overcome, here are a few** sure-fire techniques to get you started on your journey to idiot-optimized copy:
Do usability testing.  Get someone outside your industry (go ahead and specify minimum industry knowledge in your user request) and watch them move through your site while recording their questions, thoughts, etc.
Highlight every industry term, phrase, or concept on your site, write them down on a piece of paper, and start interviewing random people on the street about them, just like the guy did in the video.
Willfully play the part of a 5 year old and ask repeated why questions regarding your industry terms and concepts.  It's best to team up with a partner/colleague on this one.  Force each other to come up with answers a 10-year old would understand.
After having done any one, or all, of the 3 strategies, go back and re-evaluate your copy.
P.S.  Hat tip to Seth Godin for finding the video and creating a great blog post around it
* Actually, there's only one excuse: you're purposely excluding a general audience in order to tightly focus on a hard-core group.  In that case, go ahead amd talk the lingo without apologies, letting anyone and everyone else catch up if they can.  Just realize that you WILL be alienating visitors and potential customers in order to appeal to that smaller, hard-core group.

** Of course, the best sure-fire method of escaping the curse of knowledge is simply to hire an outside copywriter/consultant/optimization specialist
[Editor's note: the author of this blog is now blogging at jeffsextonwrites.com