Today's post is about a new, easy-to-use feature in Google Analytics called "Weighted Sort." If you're unfamiliar with it, watch the video, and after the break, I'll go into why and how it's useful, as well as what to do in situations where you can't use weighted sort.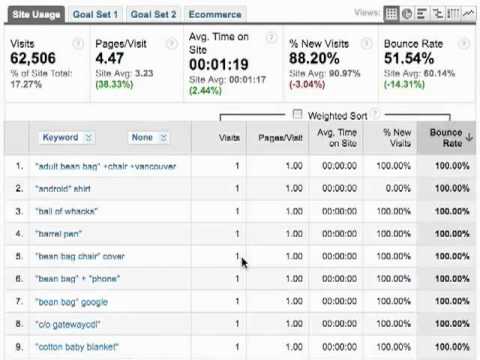 After watching that brief video, you now understand that you can sort using the usual metrics, OR you can let GA use visit or pageview metrics to "weight" the significance of the sort. The…
...continue to read "Your New BFF: Weighted Sort in Google Analytics"