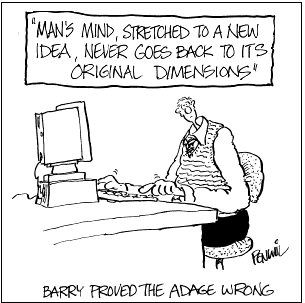 From Advertising Age's fifth annual Madison & Vine conference last week, more evidence that 'ROI marketing' isn't just another empty buzzword.
Isn't it great to see folks embracing multi-channel strategy in an intellectually honest way?
Rarely these days does one hear wimpy buzz metrics like "Impressions," "Page Views," or (yikes) "Eyeballs" as measures of success. No, friends, it seems more accountable (and profitable) metrics are here to stay; namely, Conversion, ROI and, a crowd favorite, REVENUE.
Pontiac's brand chief, Mark-Hans Richer, was particularly…
...continue to read "AdAge to Marketers: 'Forget Buzz, Focus on Biz'"